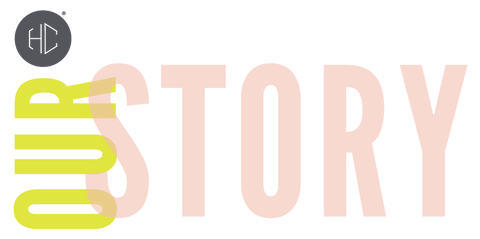 "Most people are embarrassed of their makeup bag, because they've never actually found the right one," says Henry Charles Founder Candice Capps-Tate.

Handmade with intention, Henry Charles thoughtfully bridges high-end handbags and beauty accessories. Uniquely designed around the products they house, from deluxe eyeshadow palettes to professional brushes, these sophisticated bags and cases unify both form and function.
Inspired by new world architecture, Japanese origami, and kitsch pop art, the FIDM graduate and private label bag designer for clients such as Anthropologie, Nordstrom and Sephora brought her sculptural silhouettes to life by folding and taping together sticky notes during conception. Much like a fortune-telling chatterbox, she created wide open shapes for quick and easy access, coining the phrase FumbleFree™. "You should be able to reach into your bag effortlessly each time you grab your makeup," advises Capps-Tate. Gender-neutral construction of soft yet durable fabrics, smooth gliding zippers and strong magnetism is luxuriated by elements of hand-painted edges, elevated hardware and beautiful, custom elastics. In the vast opening of the best selling, patent-pending Large Deluxe Cosmetic Clutch, spills are prevented by allowing foundation bottles and sprays to stand upright. Its design also reveals contents at a glance—no flipping or folding necessary. Redefining organization, Henry Charles vows to consolidate stockpiles while cutting time. Brand fans boast it's "the best thing to happen to their beauty routine".

For the brand name, Capps-Tate paired an appellation that reigns supreme with her late grandfather's given name CHARLES, who lived life to the highest standard. Paying homage to that ideology, Henry Charles promises to source the safest materials and produce the most superior hand-crafted pieces without ever sacrificing performance. While most wouldn't think to question the toxicity of their makeup bag, they should. Suspect compounds have been found to leach onto makeup brushes and end up on the face and body. Therefore, Henry Charles avoids culprits like PVC, a common and widely used plastic polymer, as it leaks phthalates and is toxic in all stages of its life span. Although exempt, Henry Charles adheres to standards higher than Prop 65 by extensively testing its pieces to ensure their long life cycle stays away from the throwaway society.

The brand's eclectic mix of capsule collections range from $19-$154, the brand "wants to own the beauty organization market and show that luxury makeup deserves to live in high-quality accessory pieces," concludes Capps-Tate.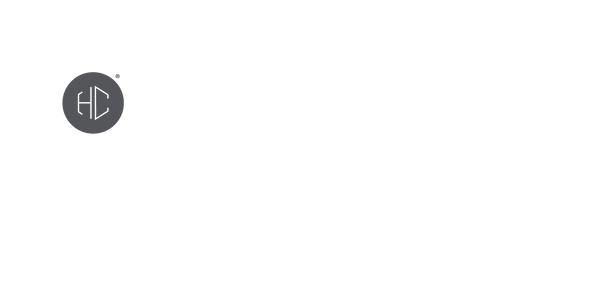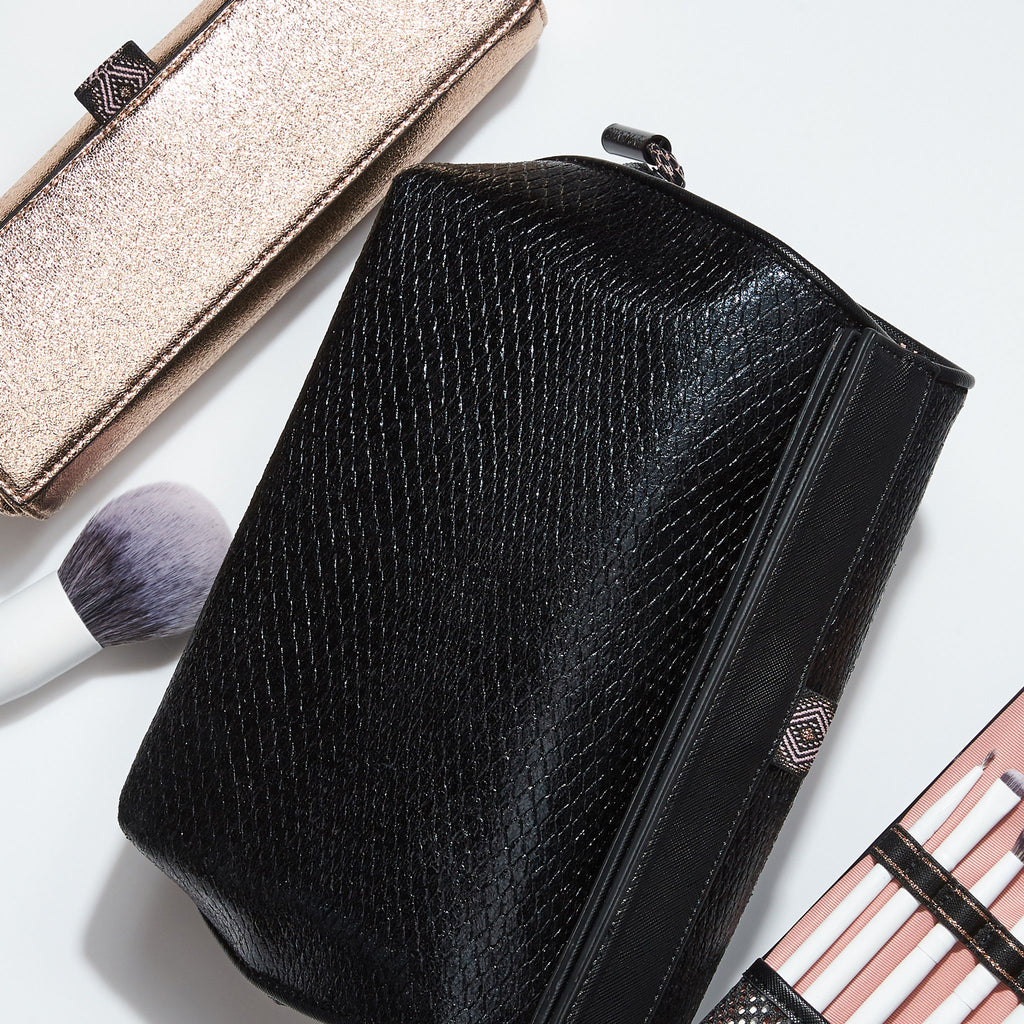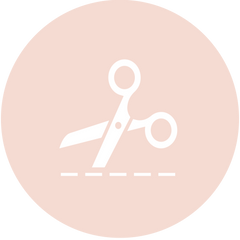 Construction
Your handbag reflects your personal style, so your everyday makeup bag should do the same. Henry Charles bags are built using sculptural, runway-worthy techniques that showcase unique profiles, closures, and thoughtfully designed areas for you to grab your bag when you're out the door.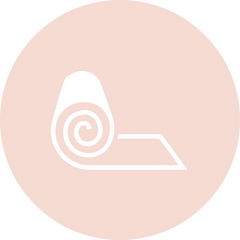 Materials
A sanitary makeup bag shouldn't have to look like a diaper bag covered in plastic, so ours won't. We carefully source and curate our vegan materials to breathe life and texture into your beauty experience without ever putting you in harm's way. Non-toxic durability is always non-negotiable.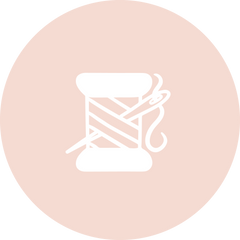 Details
It's all in the details. Henry Charles bags are painstakingly hand-crafted down to very force you feel when opening your bag, to the very sound you hear when you put it down. Cheap makeup bags already exist. We're here to take it next level; every stitch and painted edge matters.